Sparkasse / Wealth management

As a credit union, Sparkasse is Germany's bank for everybody. Even for the better off. We had to promote their skills in wealth management. Therefore we decided to have popular German testimonials – and actual clients of Sparkasse – to do this. In this case it was Rudi Voeller, the famous German football player, Johann Lafer, the most famous German TV chef and, last but not least, Paul van Dyk, an internationally reknowned DJ and sound artist.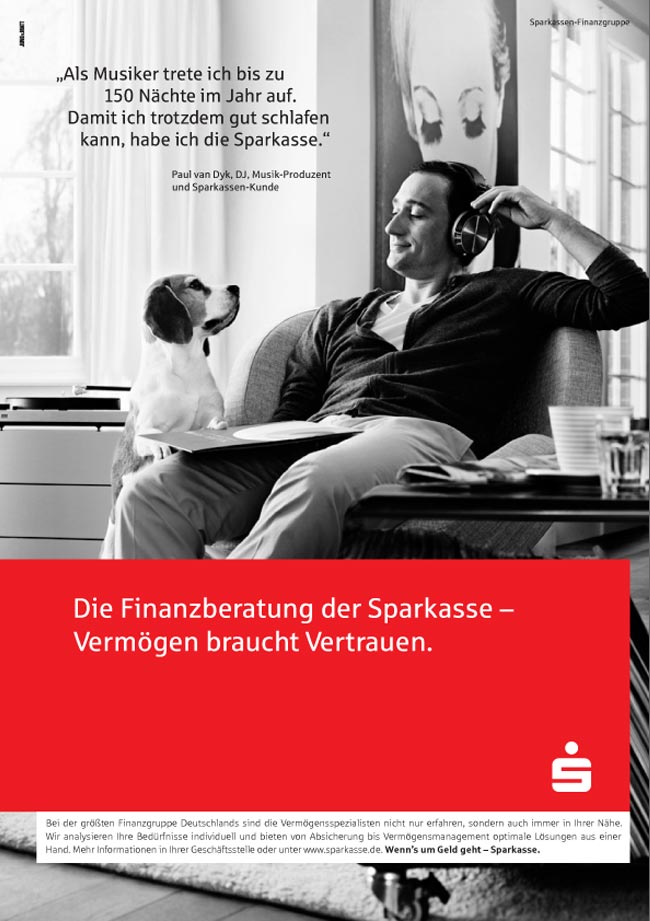 Credits:
Agency: Jung von Matt/Spree
Executive Creative Direction:
Thomas Schwarz, Mathias Stiller.
Creative Direction: Marius Lohmann, Max Millies.
Art Direction: Oskar Strauss.
Copywriting: Alescha Lechner, Martin Krapp, Ilja Schmoschkowitsch.